We help you find your way
to reach your goals
Explore what you need
we will help you with the small steps towards your goal!
Change often happens as there is something we are curious about, maybe it is something we want to grow more of or maybe in some cases, we have had enough and need a change to find ourselves in a different situation.
The story of Well Organisation starts with the idea that we need to embrace change in order to change the things we are not happy about. The foundation of Well Organisation is a mindset of growth and adaptivity. Our products are designed to help improve our mental fitness during times of change.
Change is everywhere – on the job, in our private lives, in nature – everywhere. How do we react to change? Some find it easy and "go with the flow", others struggle with the uncertainty. At Well Organisation we want to be of service to you – when you are just about ready to embark on the journey of change – or maybe in the middle of transformation. 
We can help if you wonder about some of the following:
On the job:  
Is it possible to have a job where I feel satisfied while also meeting the expectations and targets?
As a leader – how do I create an environment of trust and safety?
What would the workplace look like if my vision is to see smiles and happy faces at work?
How can I stay engaged and motivated?
I want to advance in my career but how do I go about my personal development?
In my private life
I feel lost and have a lot of ideas but no direction or plan.
I am a new parent how does that fit into my life?
I am reaching midlife and going through some personal changes – how can I cope with it?
I am in search of a reliable individual who I can be accountable to, in order to successfully achieve my goals.
Well Organisation helps companies and individuals! We strive to focus on working with your strengths and develop work environments and manage stress, workload, and motivation. As facilitators, trainers and coaches we are there for you to help you with all the above questions. Contact us for more information or have a look at our services.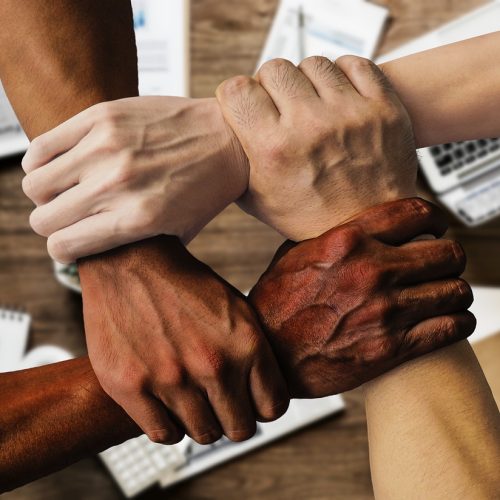 Well Organisation is a Positive Psychology Coaching and Consultancy focusing on wellbeing at work. We help leaders developing through evidence-based coaching practices. We help employees reaching theire goals. Our work includes 1:1 coaching where the focus is on gaining insight, finding motivation, getting to know own strengths and how to use them.
We believe that coaching is an opportunity for growth and learning about oneself, finding out what is important, and how to reach own goals and potential.
Nice to meet you -
we are happy to help!
Well Orgaisation strives to help you improve your workplace wellbeing. We all hold an MSc in Applied Positive Psychology and Coaching Psychology and we are all VERY passionate about wellbeing.
Jannie is the founder of Well Organisation S.a.r.l-s, a Positive Psychology Coaching and Consultancy focusing on wellbeing at work
Jannie focus on performance through wellbeing at work and leadership development. Jannie is driven by the desire to help the workplace having higher levels of wellbeing and job satisfaction. She helps leaders developing through evidence-based coaching practices. 
Jannie holds an MSc in Applied Positive Psychology and Coaching Psychology, from the University of East London. She is Certified practitioner of the MBTI® Step I™ and Step II™ Instruments, Mental Health First Aider, Meditation and Mindfulness Teacher, and work with the VIA character strengths.
Jannie is a member of, and accredited with, the European Mentoring and Coaching Council (EMCC), does volunteer work for EMCC Luxembourg and participate in the EMCC Global research group.
Jannie has experience in the international working environment, among those four years in a health organisation and fifteen years in the financial sector.  In 2020 Jannie decided to leave the financial sector to become an entrepreneur.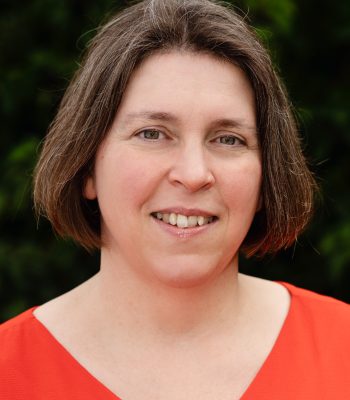 Carmel is a Behavioural and Positive Psychology coach and experienced specialist Human Resources and organisational development consultant. In Carmel's previous business career, she had substantial Board level experience as an HR Director, at organisations including the British Library, Surrey County Council, Westminster Council, The Alzheimer's Society and CAFCASS.
Carmel is a qualified UK employment law specialist with a master's degree in Employment Law and holds a Master of Science degree in Applied Positive Psychology and Coaching Psychology. In addition, Carmel has a Post-Grad Certificate in Coaching and Mentoring and is a qualified and trained NLP Practitioner and specialist Restorative Practice facilitator, helping people and teams to find better ways out of conflict. Carmel trains and coaches people in Restorative Practice skills and in how to have honest workplace conversations. 
Carmel's coaching is designed to help leaders and her experience is that real and lasting personal change only comes through 'looking inwards' at oneself, through a positive, strengths-focused lens. Helping people towards stronger self-belief and mental robustness is at the core of her coaching offer.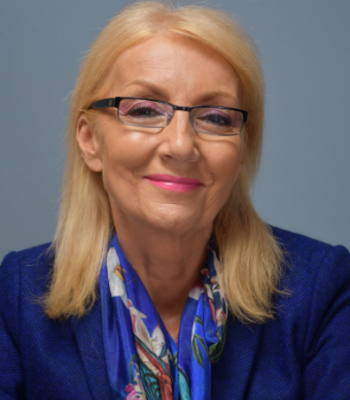 Silvia King is an enthusiastic empowerer of people. Her aim is to help people and organisations to flourish. Her coaching work is firmly rooted in people's everyday (working) lives and real-life challenges. Silvia has worked in the corporate world for many years. She started her career as a finance journalist and international business correspondent. Later she moved into Corporate Communications for an international asset management firm. Silvia holds a Masters degree in business  management (Betriebswirtschaftslehre) from the University of Zurich and an MSc in Applied Positive Psychology and Coaching Psychology from the University of East London. .
Silvia believes in the individual. In her view, any approach to coaching needs to take a holistic perspective and allow for individual preferences when it comes to addressing challenges and pursuing goals.  
Silvia is an Affiliate of the European Mentoring and Coaching Council UK, a member of the Laughter Association UK, the European Network for Positive Psychology, the International Positive Psychology Association, the European Mentoring and Coaching Council and the Middle East Psychological Association.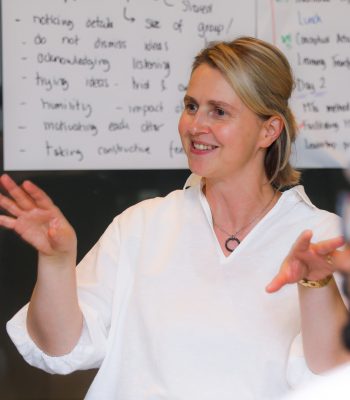 Steve is an educator, mentor and coach with over twenty years' experience. His coaching sessions and training provide a space for clients to explore their reality, transform their thinking and make changes so they can thrive in their personal and professional lives. There is nothing quite like helping people discover and develop their talents, and overcome life's challenges!
His knowledge and skills have been developed through his work life in the retail, IT and education sectors, and also through his qualifications. Having gained an undergraduate Business degree, he went on to complete a PGCert in Post Compulsory Education and Training, mentoring training and a Diploma in Counselling and Spiritual Care. More recently an MSc Applied Positive Psychology and Coaching Psychology (Distinction). 
How we view and experience the world is very subjective. Steve believes that real and lasting personal change is only achieved by 'looking inwards' at oneself, through a positive, strengths-focused lens. His approach is extremely effective in helping clients to grow and embrace their lives with wonder and curiosity. He has found that the vast majority of his clients achieve the goals they bring into sessions by developing the ability to view their lives as a journey, rather than a trial. Grounded in evidence-based techniques and drawing on the research of the science of well-being, his approach to sessions is designed to help clients increase self-awareness, authenticity, and use their strengths to develop relationships, resilience and to achieve their valued goals.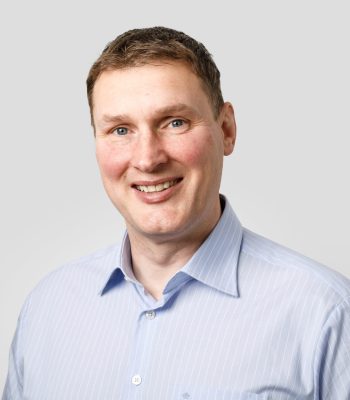 With over 20 years experience of creating environments both within the United Kingdom and internationally that support both wellbeing and individual learning, Sara is highly regarded as an educator, accredited coach and a passionate advocate for approaches that are grounded in the science of positive psychology.   
Having been impacted by her own experiences of perimenopause, Sara was motivated to make sure that her own daughters' stories will be different from her own and chose it as a focus for her Masters dissertation research. Sara has been awarded a Masters of Science in Applied Positive Psychology and Coaching Psychology at the University of East London and is an accredited member of the European Mentoring and Coaching Council.  
Well regarded for her professionalism and high care factor, Sara brings a sense of playfulness and curiosity to her approaches with both students and coaching clients. In addition to contributing to international conferences, Sara has been in demand with private coaching clients and has been engaged to deliver talks within a variety of workplace settings, including hosting "cafe" type sessions at her current workplace.